2018, Documentation, 14:23 min
"Abitazione" means wandering the world. Blurring the limits and forms of contemporary living in order to portray life as pure experience.
The video shows an excerpt from the action performed from January 14-21, 2018 at Galerie Art von Frei, Berlin.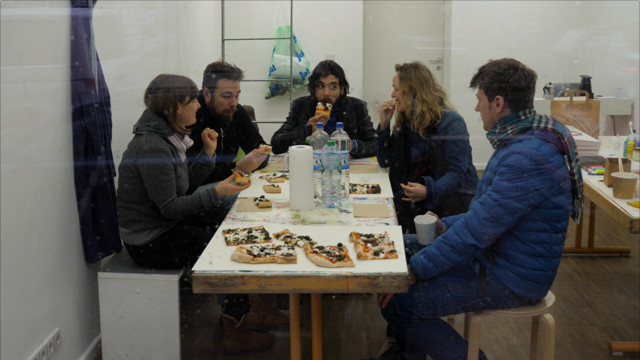 Gio Montez (b. 1987, Rome, Italy) lives and works in Rome. He studied Sculpture at the Accademia di Belle Arti in Rome. He has been organizing art projects such as exhibitions, actions, happenings and art parties in his gallery and studio "Atelier Montez" since 2012. The artist/curator is an active member of Kunstverein Familie Montez in Frankfurt/Main. His artwork has featured in numerous international exhibitions and actions at museums, galleries and Kunstvereine.