2012, Single Channel Video, Sound, 9:17 min
Seven men ride an elevator. A woman cleans. A man and a teenage boy take the underground. An older man picks up a younger man at an underground station. Rooms change and interleave. Elevator doors open and close.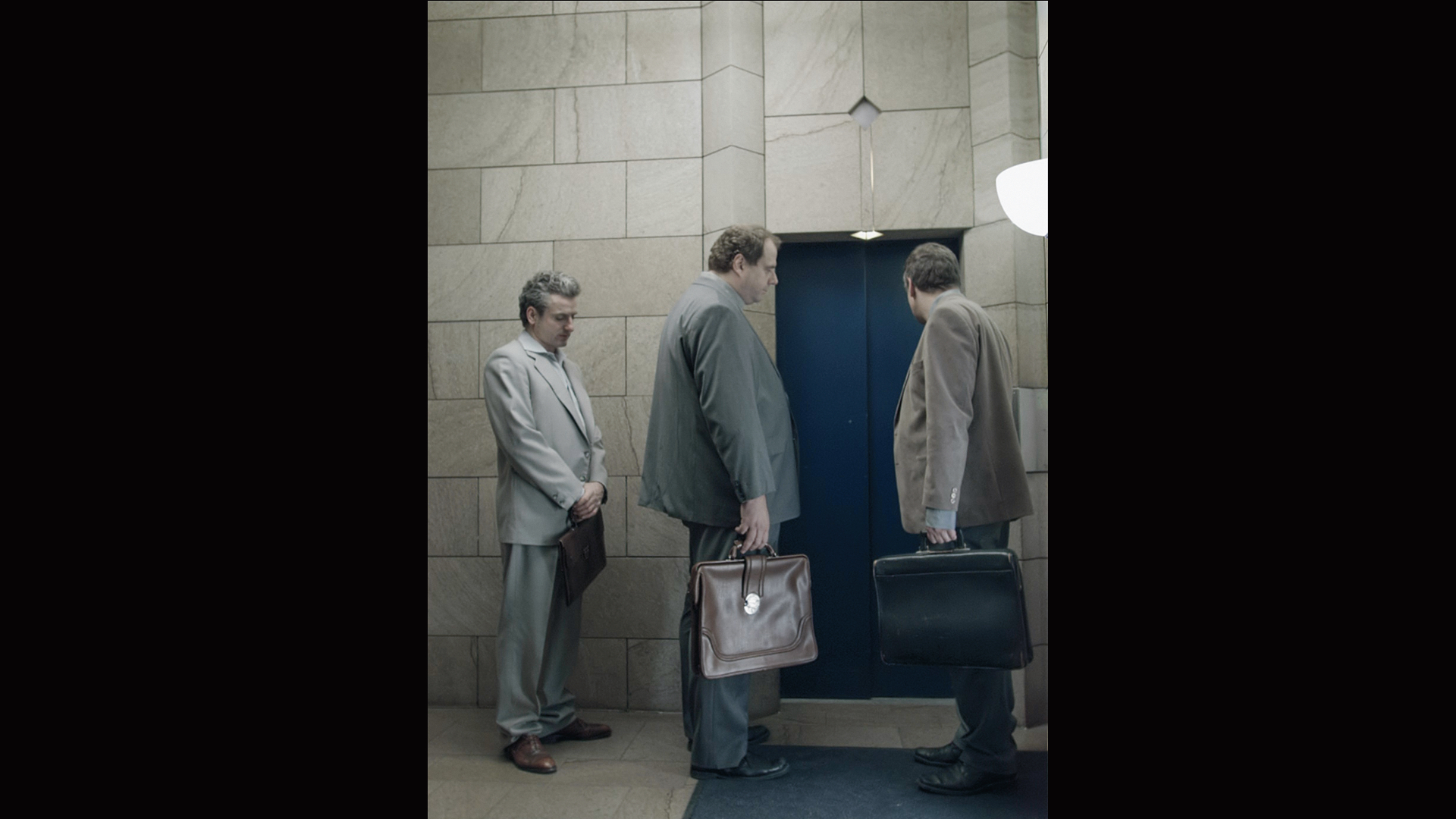 Anuk Miladinovic (b. 1984 in Basel), lives and works in Munich. She studied under Joseph Kosuth and Klaus vom Bruch at the Academy of Fine Arts in Munich from 2005-11. From 2011- 2012, she studied in Peter Kogler's master class. In 2013 she was awarded with the Media Art Prize "vkunst" for her work "Access". Further renowned awards and scholarships followed. Since 2012 her works have been regularly shown in exhibitions around the world.