2011, HD, DIGI BETA, DVD, 3:06 min
Lola is going through love withdrawal. In order to at least attain a substitute for sexual satisfaction she cuts a bird's throat, puts the bloodless body in the freezer and sexually abuses a vacuum cleaner.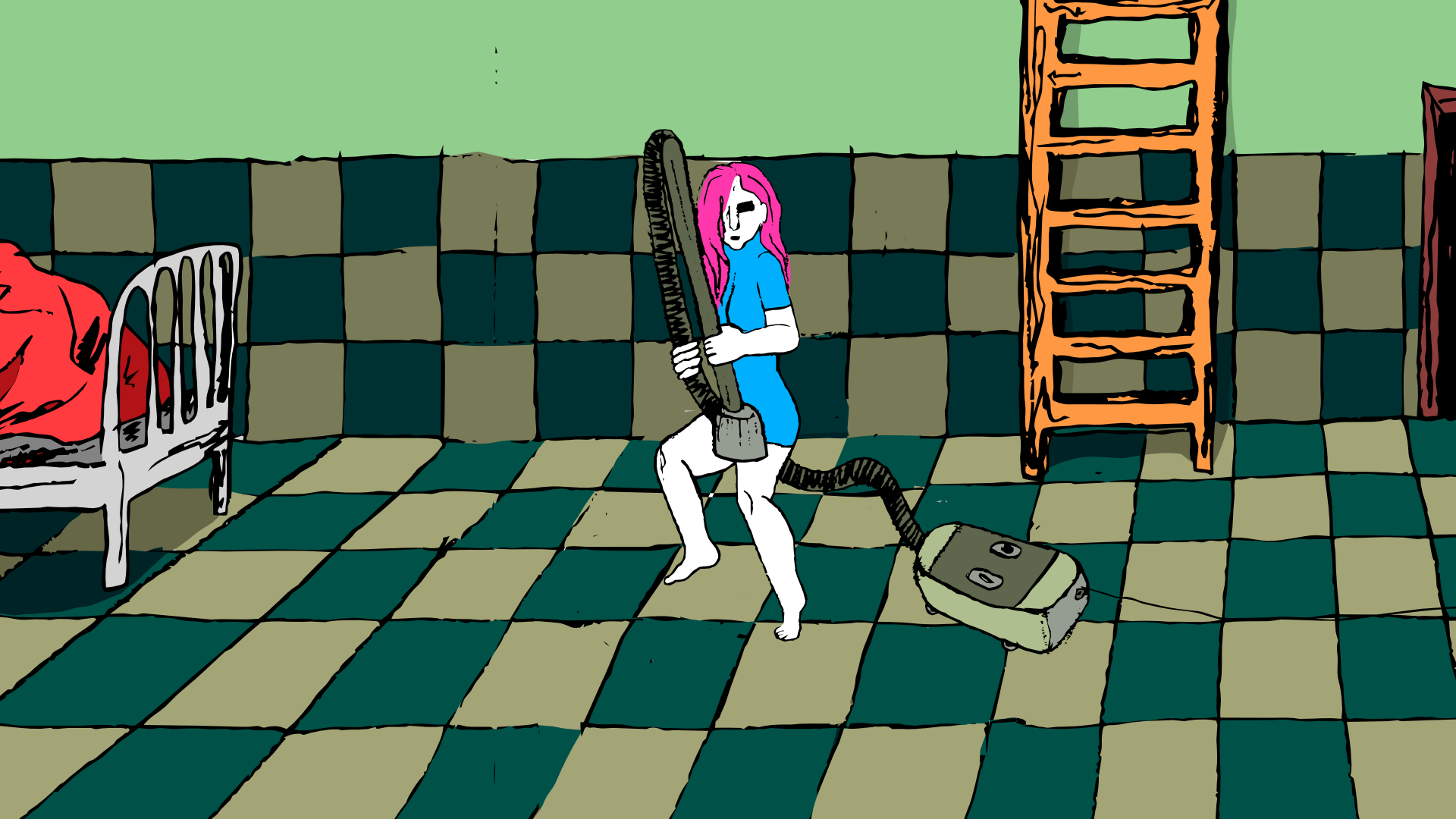 Media artist Mariola Brillowska was born and grew up in Poland before immigrating to Germany at the age of 20, where she went on to study at HfbK Hamburg. Between 2005 and 2013, she held a professorship at HfG Offenbach. She has won various film, poetry and radio play awards, including the ARD-Pin Ball Award (2014), BHF Kurzes Mikro (2017), the MUVI Audience Prize Oberhausen (2017) and the Golden Lola (German Short Film Award 2017).