2015, Video, HD, 16:9, Sound, 4:21 min
"Double Eyelid Tutorial" is a how-to video parody, a mock YouTube style beauty tutorial that utilizes revealing comments by YouTube viewers from many tutorial videos already in existence. It looks at the problematic nature of (Asian) notions of beauty, which are increasingly focused on gender and race. Befitting the context of this video, Rhee highlights a European classical music tradition – the opera aria, Habanera, originally from Carmen – appropriated by Korean mega-popstar Park Ji-yoon in 1997.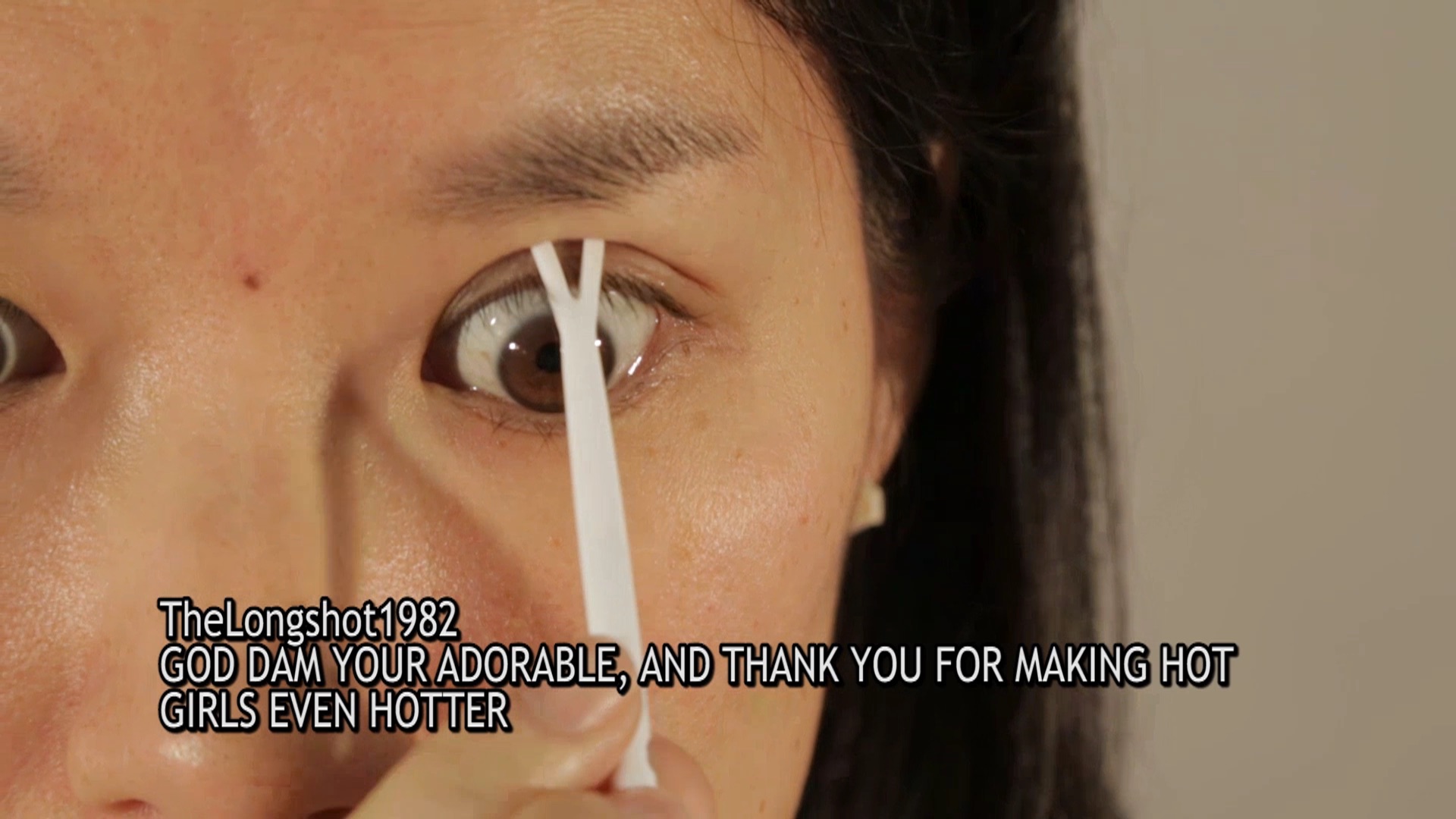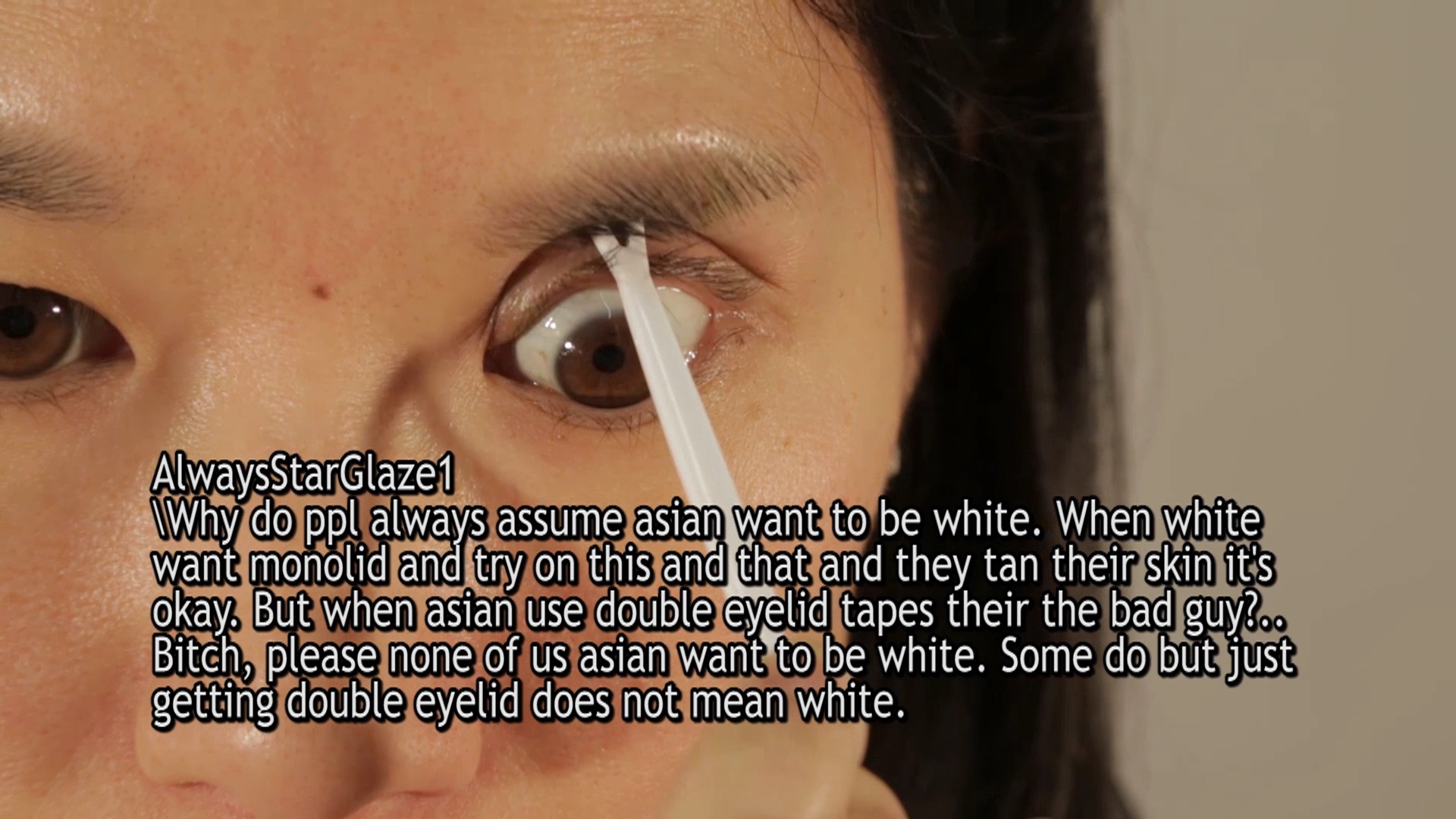 Kate-hers Rhee, born in Seoul, South Korea and raised in a racist working-class neighborhood in Detroit, Michigan, is an interdisciplinary visual artist who transforms topics such as language, food, and beauty into objects of her art to explore transnational identity and the construction of self. She studied at the School of the Art Institute in Chicago and at the University of California, Irvine.
RHEE's work and interactive projects have just been shown internationally at Berlin, London and New York. She won various scholarships and art prizes. Since 2018 she participates in the Goldrausch Künstlerinnenprojekt in Berlin.