2016, Performance Art / Urban Intervention
"Free Seat" resulted from a collaboration between Brazilian musician Pedro Carneiro Silva and Iranian-German lmmaker Ardalan Aram.
The setting is simple: A keyboard and an empty chair with headphones are placed in an urban space. An individual song is played the moment somebody takes a seat. The performance first held 2016 in Berlin Neukölln is an invitation to stop for a moment and immerse yourself in another realm – a more quiet and intimate one – while still in the public space. No explanation was given, no rules or expectations stated, all that was provided was a moment of encounter through music.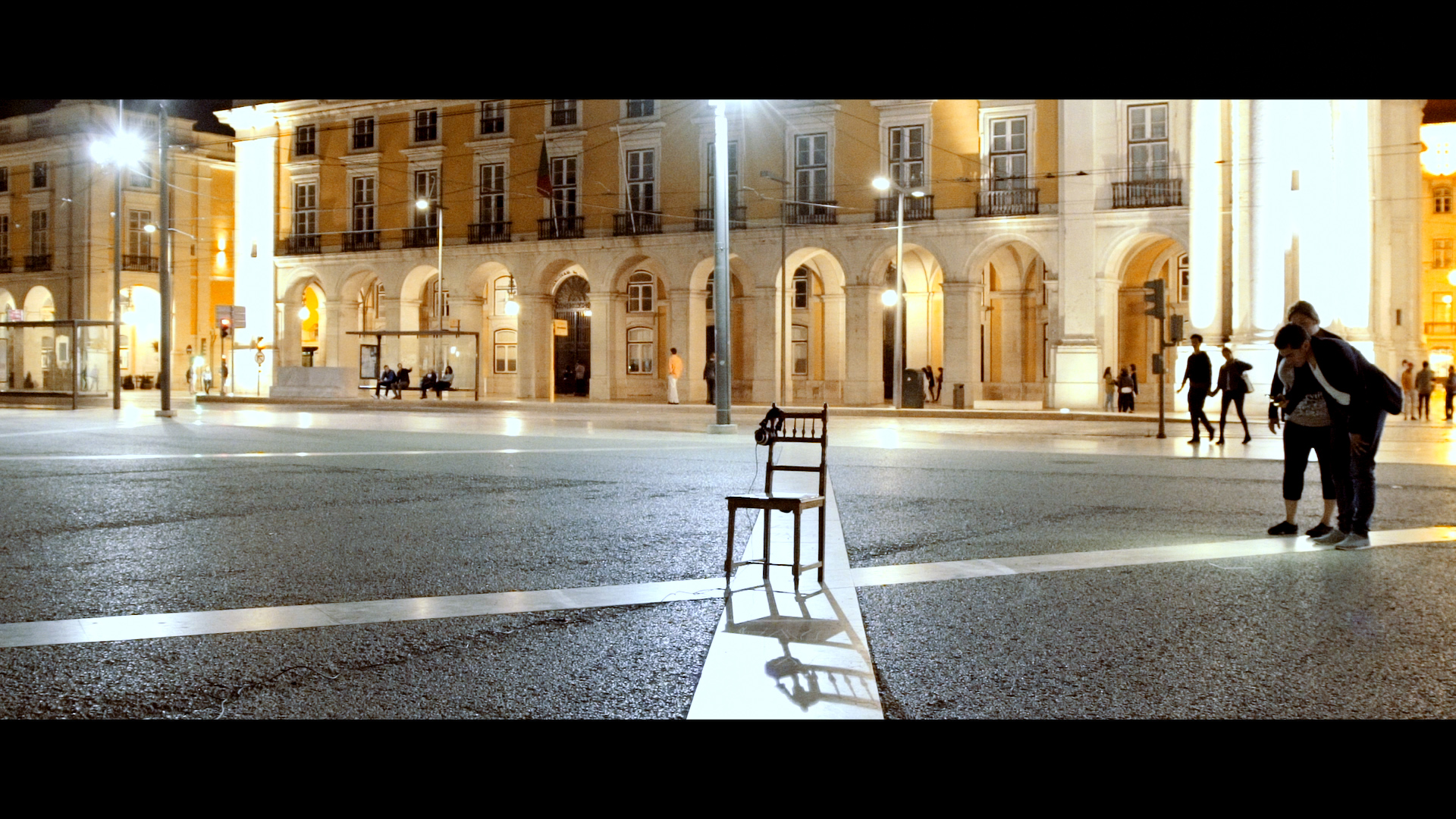 Ardalan Aram (*1987) is an Iranian-German lmmaker. His documentaries often revolve around the topics of society, art and music, as well as the points where they meet. Most recently his works were exhibited at Boddinale 2018 in Berlin.
Pedro Carneiro Silva (*1986) is a musician and composer from Brazil. In recent years he has developed projects in collaboration with artists from different parts of the world, as well as holding concerts and workshops across Europe, Asia and South America.