2011, 4:3 NTSC, 1:16 min
A goldfish in a water basin in which the water is divided into two sides by air pressure tries to get from one side to the next. The fish manages to cross after several attempts, at which point the perspective of the video changes to that of the fish.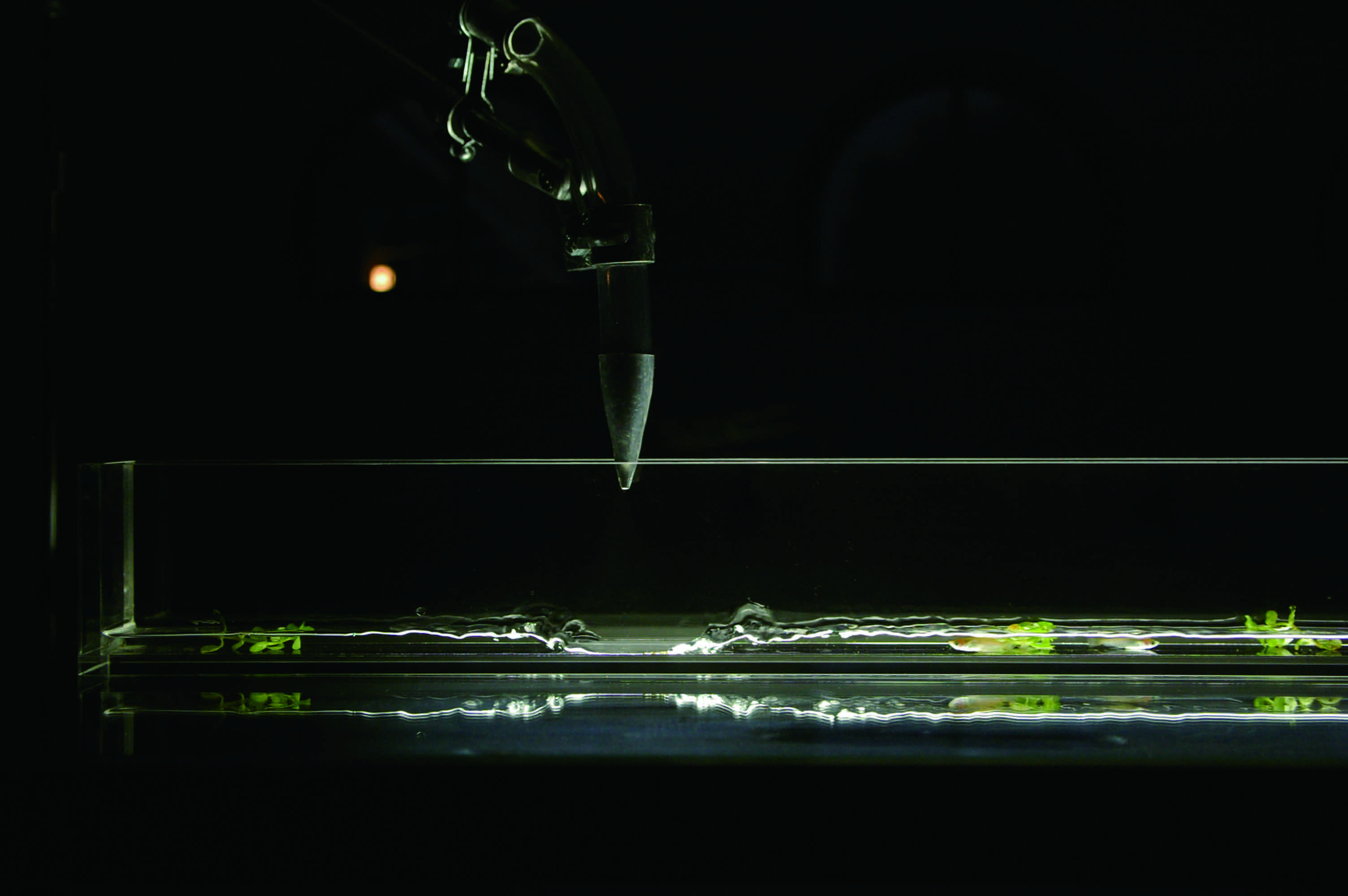 Tomoyuki Ueno (b. in 1982 in Kobe, Japan) lives and works in Berlin and Kobe. He studied Inter Media Art at the Tokyo University of Arts, as well as Art and Media at the University of the Arts, Berlin. In 2015 he had a solo show at Raketenstation Hombroich (Stiftung Insel Hombroich) in Neuss. He took part in the Print Art Triennale 2016 of Kyoto and has presented his work in various international institutions. Parallel to vkunst, Ueno has a solo show at Künstlerhaus Bethanien Berlin (April 13 –May 06, 2018).