2012, Video, 4K, mono, 7:25 min
A woman is sitting on a couch focusing her iron gaze into the camera and suddenly starts to speak. She reveals her thoughts and ideas calmly and with carefully chosen words. The monolog, created independently of art, starts to get tangled up in contradictions, torn between different views and ideologies. It is a result of phrases and slogans from various commercials combined into a continuously running monolog.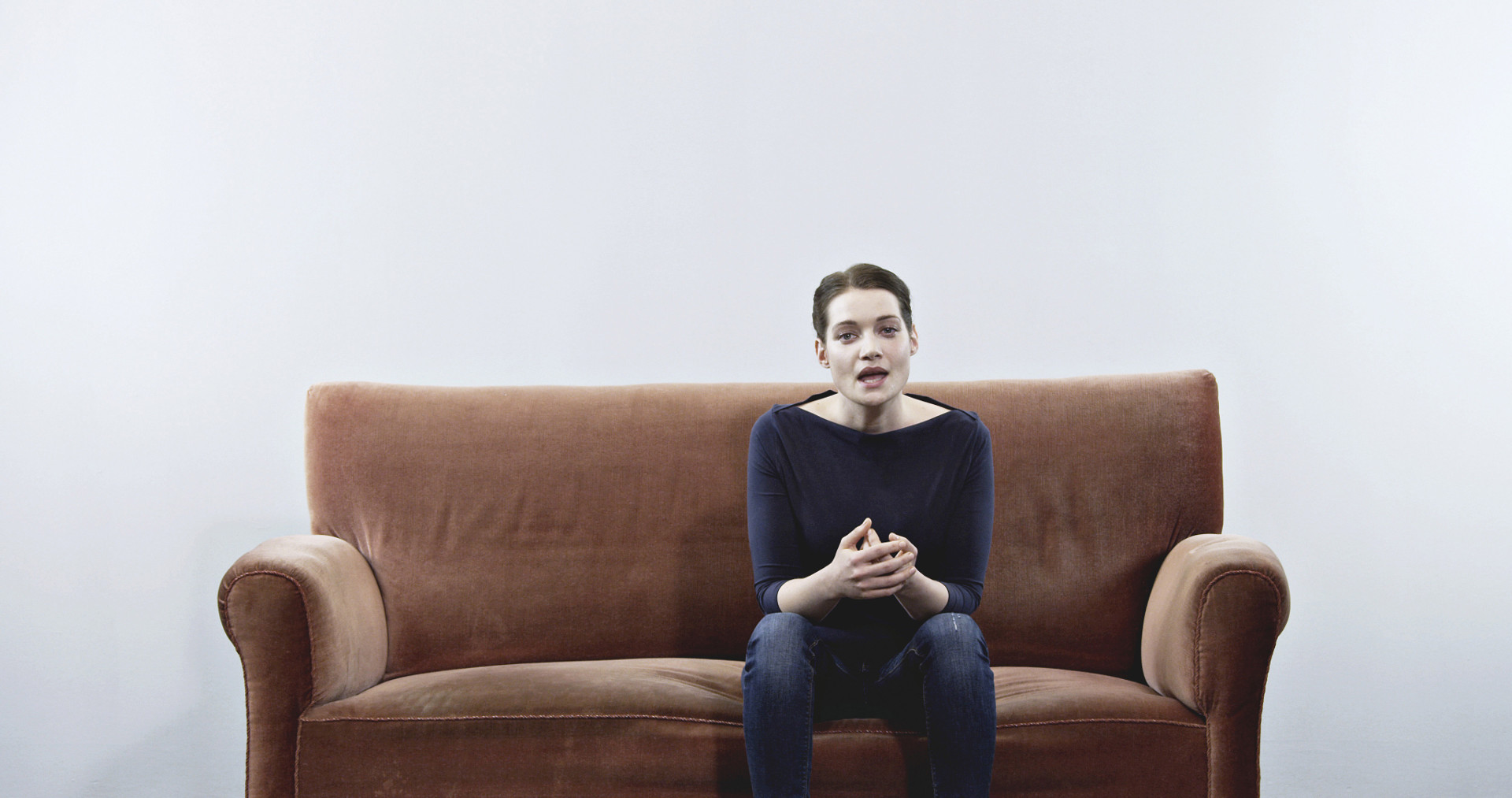 German artist Marko Schiefelbein lives and works in Berlin. In his film and video installations he analyzes the language and images of the advertising industry to determine its impact on the construction and transformation of identity in our consumer society. His works have been shown internationally in various exhibitions and at video art festivals.