Single Channel Video, Sound, 40 min, Loop
"Sirens" addresses the silent disappearance of those crossing the seas towards new horizons. Faced with the immensity of the sea, a human chain silently proceeds. Men and women walk relentlessly but quietly toward the horizon. Guided by their instinct, they launch forth towards a mysterious fate as if drawn by an irresistible song. They crash against the power of the elements, the rush of the waves, telling us they are alive.
An hourglass tirelessly marking the ongoing tragedy. A bleak metaphor of migration.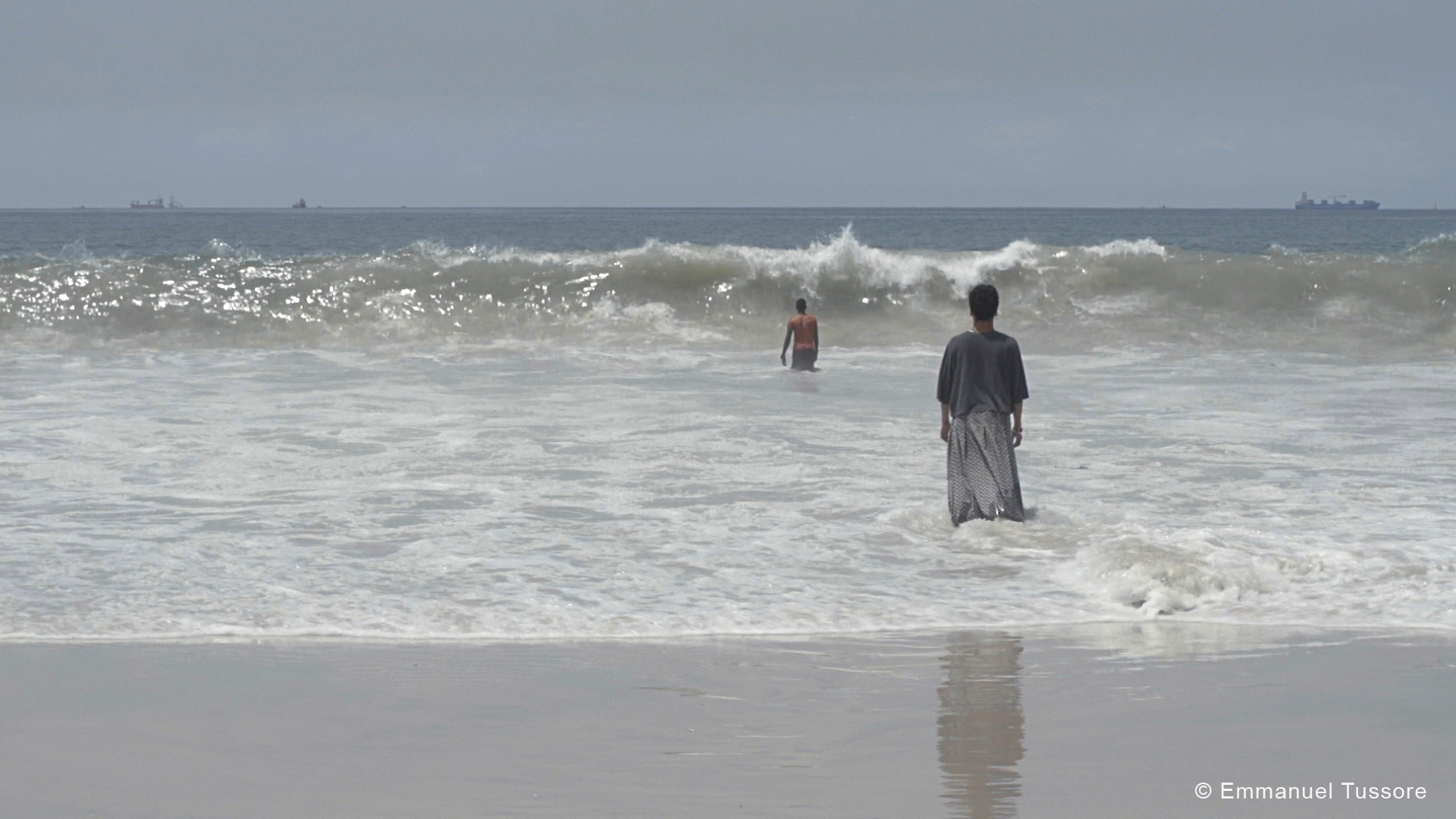 Emmanuel Tussore (b. 1984, France) began his career in photography after graduating from Institut d'Estudis Fotogra cs de Catalunya in Barcelona. Drawing on history and current events, his work takes a critical view of social, political, and cultural issues, exploring media such as photography, video, installation, and performance.